by Culturepush, 23 Feb 2018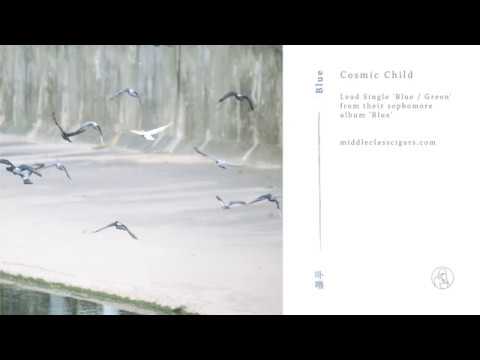 Releasing on bandcamp and spotify today is Blue, Cosmic Child's new album since their self-released debut in 2016.
(from the press release)
Titled Blue, their sophomore effort comprises of 10 tracks rooted in '90s shoegaze. Carrying forward a fleeting sense of nostalgia from their debut album, the five-piece have emerged with new ideas that were only hinted at in their previous material — ideas that are deeply personal, mature and emotionally resonant.
Fronted by guitarist/vocalist Bo, the album is a hazy document of the last two years that have transpired since the release of untitled — and everything else in between. "This album addresses a lot about people and relationships," Bo says. "A couple of these songs are about people I've grown close to in my life — and dealing with the fallout of their absence. Blue is the condensation of these two strange years comprising of people, relationships and heavy emotions."
This is a band finding its footing in a vibrant and eclectic music scene, but their ambitions have moved past gathering local indie attention — in a rare move for a Singaporean indie rock band, Blue features songs sung in Mandarin, and with it, soaring synths, brooding guitars and a healthy dose of warm distortion. It's a potent combination bound to make waves in the region.
The dynamics within the band have also changed. While Cosmic Child started out as a project spearheaded by Bo, this album features contributions from a fresh line-up of musicians, along with co-founding guitarist Daniel Pei. "He's improved a lot on guitar since our previous album, listening to much more music — especially punk rock and emo," Bo says. "So our guitar tones are much more distorted, compared to the cleaner, jangly sound of our previous album."
Blue's spirit is best encapsulated by its first single, 'Blue / Green', an anthemic pop song dipped with atonal guitars and an unshakeable rhythmic energy.
These songs were also written with the help of new bassist/vocalist Joanne and Zhe Ren (synths). "Joanne sings on this album, and it has definitely created a different kind of mood and energy to the band," he explains.