by Culturepush, 9 Oct 2017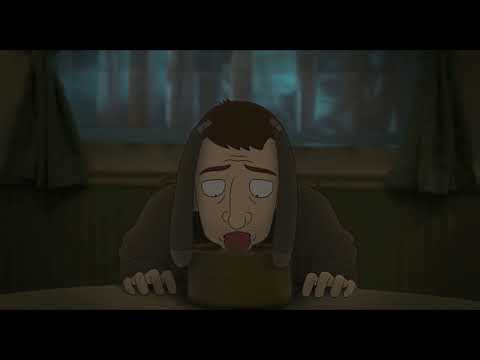 (from the press release)
Now in its sixth year, Cartoons Underground is marking Singapore's importance in the animation world with the launch of the Golden Durian awards; for best film, best director, and the 'People's Choice' for the best film from Singapore.
Film makers from more than 50 countries vied to be included in this year's Cartoons Underground programme, submitting more than 400 films. 13 awesome films will be shown in two jam-packed programs curated by Tan Wei Keong and Jerrold Chong.
Poles Apart, which is receiving its Asian Premier at CU, is produced by Singaporean Low Ser En and directed by Paloma Baeza, who are both graduates of the United Kingdom's National Film and Television School (NFTS). An unlikely meeting of a polar bear and a grizzly bear, this short film won the McLaren Award for Best British Animation at the Edinburgh International Film Festival.
Still from My World by Miyako Makio
Animation from Singapore includes Javad Khajavi's The Third Script, a graduate film from the School of Art, Design and Media at Nanyang Technological University, and Miyako Makio's  My World from LASALLE College of The Arts. Javad's film was also selected for the Ottawa International Animation Festival this year.
The festival is happening on the 21st of October at Kult Kafe. During the festival, the public will be able to meet the directors and vote for their favourite Singaporean film. Get your tickets here. Admission is by donation.