by Culturepush, 11 Jan 2017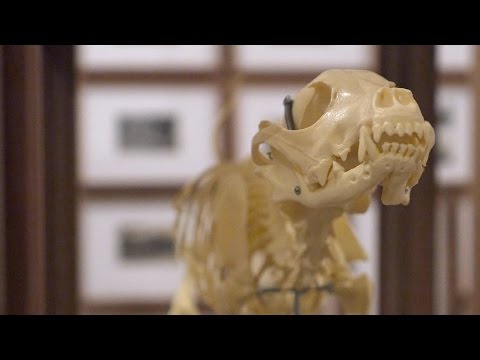 Video: OH! Open House
Music: March of the Mind by Kevin MacLeod
Photos: Johann Yamin
(from the press release)
OH! Open House, in collaboration with a group of Singapore artists, is transforming a two-storey terraced house in Chip Bee Gardens into a maze-like museum of curiosities.
The Bizarre Honour – presented as a fictional institution showcasing their eclectic collection in a newfound space – will unveil over 300 natural objects and artefacts dating from the colonial period to the contemporary times. Collected by the artists over a period of 15 years, the exhibits survey Singapore's contentious relationship with its nature.
In a unique and highly private experience, only two visitors are allowed in the museum at any one point of time. From rare colonial photos, taxidermy and animal traps to tropical field equipment, visitors can expect a sensory treat while they immerse themselves in a living, breathing museum.
Visitors should prepare themselves for spending 30 minutes in the museum where there are no guides, labels or explanations, and no distinction between art and artefacts. Visitors can only rely on a personal dossier – comprising memos, photographs and other classified information pertaining to exhibits and experiments – to unlock the mysteries of the museum and its exhibits.
Mr. Alan Oei, 40, co-founder and Artistic Director of OH! Open House, explains the concept of the museum: "The cultural airspace is dominated by the few blockbuster museums like Tate, MOMA, and now we've added the National Gallery of Singapore. So we want to ask if there is a space for a different kind of museum."
We looked back at the Wunderkammer, Cabinet of Curiosities, and you see it was very artistic. It wasn't about national representation or state narratives. They expressed something more human, more personal – curiosity and collecting.
There's a wondrous relationship between art and Natural History – it's about discovering uncharted worlds, and finding new relations between things, even things that may seem very mundane. Animal traps, for instance, reflect the local culture and myths. So a sparrow trap reflects the Singapore vernacular; it's unique to us. Also, we have an entire collection of photographs taken by a British tourist in Singapore over a few decades. Each photograph by itself is very ordinary, but put together is an obsessive, fractured portrait of Singapore you'd never find in the history books," he adds.
We're working with a few artists to make our own version of a museum. We're not revealing the names because we want the focus to be on the experience, not the 'brand' or the oeuvre. It's just you and the exhibits, the live experiments – how do you make sense of things?"
You can purchase tickets to The Bizarre Honour at S$45 which includes a hand- assembled 80-page dossier.