by Michèle Adriaens, 9 Oct 2015
This year's Cartoons Underground festival received close to a hundred submissions from around the world. Only eight were selected for the official screening on 17 October, including the work of local directors Ronald Fong and Kong Yee Rou. Let's take a look.
(from the press release)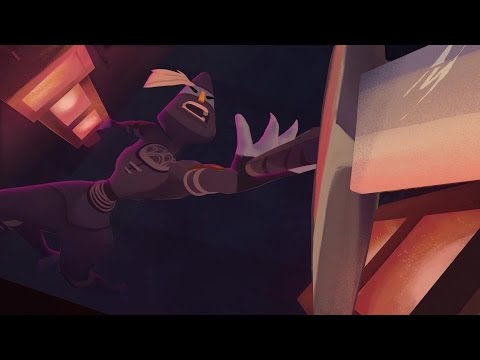 You Ci Ke (有刺客) by Ronald Fong
Nucai is a dedicated servant to the Emperor who finds himself neglected when the Emperor chances upon a new pet. Sensing something fishy about the pet, Nucai warns the Emperor about his suspicions but his good intentions fell onto deaf ears. It's now up to Nucai, to stop an assassination plot against the Emperor.
Ronald specializes in 3D animation, storyboarding, and concept art for animated films. He believes that a well-crafted story is the key piece in making films work as he consciously aims to make his projects meaningful and relatable. He assumes the role of a complete geek when faced with technical challenges encountered within the 3D animation creative process. Not to say less love is given to the more traditional approaches to animation, as Ronald appreciates – just as much – the fluid and expressive nature of hand-drawn animation.
Need a Hand?! by Kong Yee Rou
Caitlin is a teenage zombie that struggles with the fact that she has an arm with a mind of its own.
Kong Yee Rou is a spirited young individual who is passionate about art. She excels in digital and traditional medium, and is constantly exploring and experimenting new ways to produce animations and illustrations.
Saturday 17 October at Kult Kafe, Emily Hill, 11 Upper Wilkie Road. First screening starts at 7:30pm with the second screening starting at 9pm. Admission is by donation.