by Michèle Adriaens, 17 Sep 2011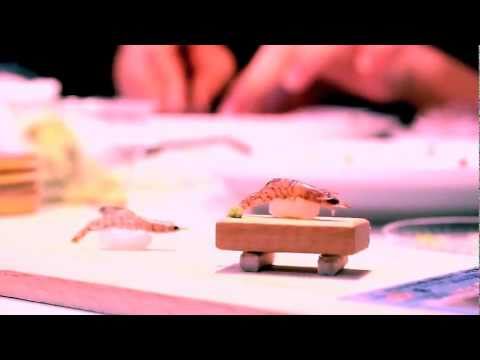 Are we so consumed by all things big that we lose ourselves in them?
What if fulfilment rests on a grain?
What if we can find purpose in small things?
Like humility, simplicity, and even significance?
Take rice, the staple food for the world.
A grain so humble and infinitesimal.
Yet, a cradle of life for so many.
Seek out the small.
For within them, we find greatness.
Grain -The World's Smallest Sushi- is an art project by Singaporean advertising creatives Dave Seah (Jung von Matt/Fleet Hamburg), Hwee Chong Chan (Kolle Rebbe Hamburg) and Jody Yeoh (McCann Erickson Singapore). Despite geographical and time differences, they are constantly finding ways to experiment with visual expressions.