by Michèle Adriaens, 27 Dec 2008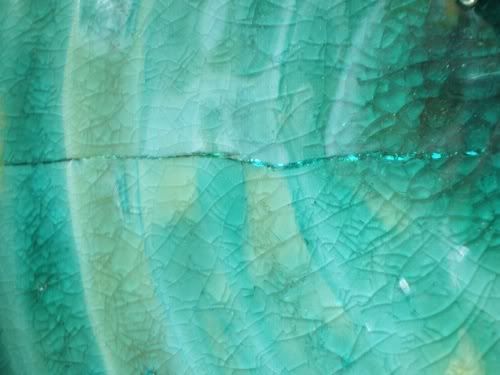 On January 8th, young career ceramicist Michelle Lim, debuts with an intriguing combination of art and dining at the Sculpture Square space. In this experience-exhibition, Michelle draws the attention to the construction of humble objects that have served us timelessly for three meals a day.
About the background of her exhibition, Michelle says: "The oil-soaked paper bag that holds a curry puff and the round porcelain bowl that cups hot soup are everyday objects used to enjoy food. Ceramic crockery has been with Singaporeans since the days of eating prawn noodles by the roadside till today, serving pasta aglio olio in a 5-star restaurant. What has drastically changed apart from standards of hygiene, is the value of these objects serving Singapore's passion. From pure necessity when the potter was as essential as the cook, crockery has become optional, competing with mass-produced plastic ware. We have become oblivious to how and in what our meals are served. In fact, why bother with handmade ceramics when there are cheaper factory- made reproductions?"
"In societies where convenience is paramount, lifestyle has replaced living," she continues. "Mass consumption has led to indigestion and trend has overwhelmed meaning. There is a yearning to buy everything with a true hunger for nothing. Even if there were a part of our soul which craves reflection, it remains unsatisfied. Perhaps the missing link is the human touch. Just as a home-cooked meal can be the epitome of nourishment for body and soul, ceramics contain human endeavour and spirit. Guided by the potter's touch, humane qualities of passion, perseverance, patience, skill and intellect are embodied, suggesting a possibility of a utopia where objects are meaningful beyond fads."
On the last night of the exhibition, you can purchase ceramic art to enjoy an intimate, three-course closing dinner, designed to complement the artworks, with the artist in the gallery.
Earth Consumed will be at the Sculpture Square space until 17 January.