by Michèle Adriaens, 3 Aug 2008
THE ART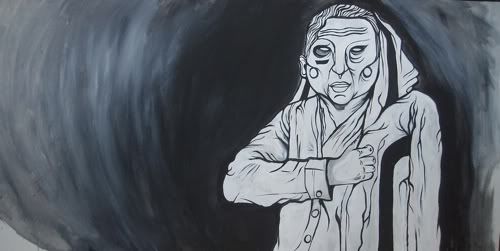 Click image for full view.
It took fine artist, Speak Cryptic about a week to complete his black and white painting entitled ILKKIN. "ILKKIN is just a word I made up," Cryptic clarifies. "I do that once in a while. I like making up new words and pretending that they mean something. I'm not saying that they don't mean anything, technically they don't, but some people may say otherwise. I've been doing a lot of black and white drawings lately, so this time I wanted to explore the depth and the tones I could get by just using these two colors in paint. I was really looking into the composition and I wanted the image to reek of death and destruction without utilizing the help of a text or a phrase. And to me, it worked out pretty well, I guess."

THE ARTIST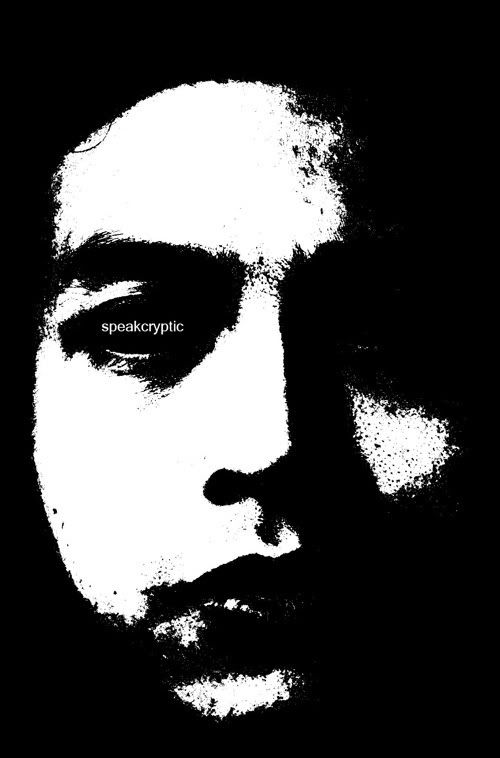 Speak Cryptic received his BA in Fine Art (Painting) from LaSalle College of the Arts in 2007, and just got back from his first overseas exhibition in Korea. "I am now planning for at least one more group show before the end of this year. I am also working on a visual zine that will be out by mid October. There are a couple of other things, but I can't really reveal much at this point."
Check out a full body of Cryptic's works at his website.