by Michèle Adriaens, 27 Nov 2013 |

0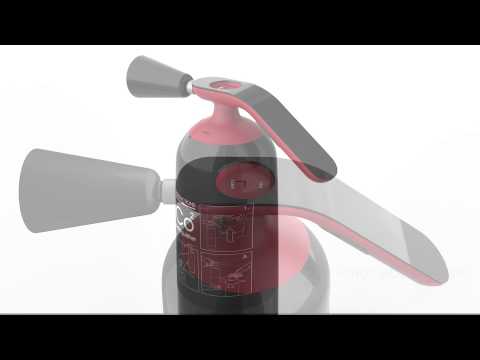 Eason Chow is a final year undergraduate at the National University of Singapore (NUS), Division of Industrial Design with a few really cool projects under his belt. One of them – the FIREARC  – even made it to the finals in the 2013 Red Dot Design Concept competition and  Spark Design.
Check out the video above and then come back here to read Eason's technical explanation.
"In the event of an outbreak of fire, the availability of a fully operational fire extinguisher is crucial. However, due to the lack of maintenance and the limited lifespan of a pressurised fire extinguisher, there is a possibility that it might fail in times of need. With regards to fire safety, we should not take chances. Chancing upon the idea of using chemical reaction to inflate a lifejacket which is another object related to safety, the idea of using a simple twisting action and the creation of an instant chemical reaction such as bicarbonate salts and acid to produce a massive amount of carbon dioxide (CO2) can be incorporated to streamline the use of the fire extinguisher. As the substance used is stored separately in a non-pressurized form before use and only mixed when in need, the FIREARC extinguisher offers an expiry date far exceeding the conventional pressurized CO2 fire extinguishers."