by Culturepush, 3 Dec 2015
Artwork by Marc Gabriel Loh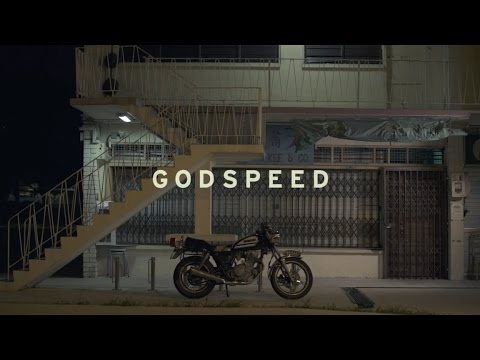 (from the press release)
True to form, .gif's debut LP still presents immersive vocals, rococo lyricism and obsidian production. The only difference is that while their debut EP, saudade, presented a minimalistic take on their vision, the duo of Din and Weish has now gone to great lengths to create a fuller, much richer soundscape this time around. The nuance of Din's sonorous beats and clever arrangements are enhanced and brought to life by Jason Tan's savvy production work. As intended, the lusher backdrop plays magnificently into Weish's remarkable range and incredible control, effortlessly evoking tautness and ache before alternating into settled moodiness and sombre poetry.
While saudade drew inspiration from the works of great modernist writers such as Fitzgerald, Frost and Beckett, the more kinematics and cinematic approach to soma sees the duo using theatre and film as frames of reference. For instance, Tennessee Wiliams' 1947 Pulitzer Prize-winning play A Streetcar Named Desire is a clear motif on opening track "blanche", while the love story behind Kelvin Tong's 1999 local clasic Eating Air, provides lead single "godspeed" with much of its emotional heft. Through shared narratives both private and fictional, soma tells the tales of strong-willed and fiercely independent protagonists struggling to break free from predetermined instituitional cycles, only to be trapped by an entirely different but equally vicious cycle.
The album's title is an apt reference to the masses' drug of choice within Aldous Huxley's 1932 dystopian novel Brave New World. As a calming opiate used to escape the drudgery of day-today life that afflicts modern man, the hallucinogen itself entraps you into dependency after a while. Man's inability to escape cycles and our resulting sense of alienation is something that .gif embraces (or maybe entrapped by) on this album. On the micro level, the listener experiences this with Weish's vocal loops and Din's production patterns. And on the macro level, the album itself begins with a daytime vibe before taking you into the sleepy twilight with its second half, largely due to deft track arrangement. It's a neat trick when one plays the album on loop, especially with the way its final track "ibid." so seamlessly leads into soma's first track "blanche".
Soma is available for purchase on the major digital stores and streaming services.