by Michèle Adriaens, 15 Aug 2015
Poster design by Koh Hong Teng
Utter, the annual pre-festival programme that celebrates Singaporean literature adapted into other art forms, returns this year to spotlight five animation short films adapted from original short stories and poetry by writers Alfian Sa'at, Amanda Lee Koe, Dave Chua, Chow Teck Seng and Vanessa Ng. The shorts will be screened at GV Suntec from 28 to 30 August in three sessions, each followed by a post-screening dialogue with the writers and the animation directors.
The team behind The Filmic Eye produced a series of video interviews with the animators, in which they talk about their experience in adapting  literary texts into animation …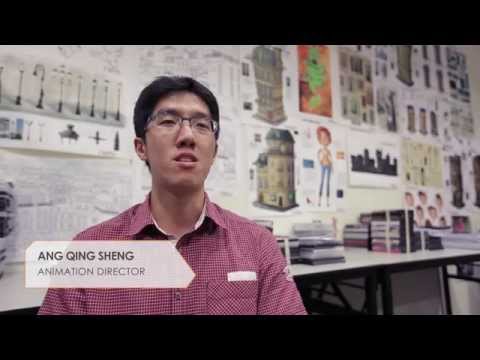 5 Shades of Solitude
Chow Teck Seng, Author. Ang Qing Sheng, Animator.
Synopsis:
Qing Sheng has always been fascinated by mood and tone in animation. For his project "5 Shades of Solitude", he was struck by the tonal quality of Chow Teck Seng's original poem <>, translated as "5 Colours of Melancholia and Silence". It is a piece about a man who experiences five different shades of solitude – depression, yearning, denial, divergence and boredom – at different times of the day. He is piqued by the memory of a girl from the distant past, but little is known about their romance or history. Chow's poem beautifully captures the passing of time, fleeting memories and deep feelings of loneliness.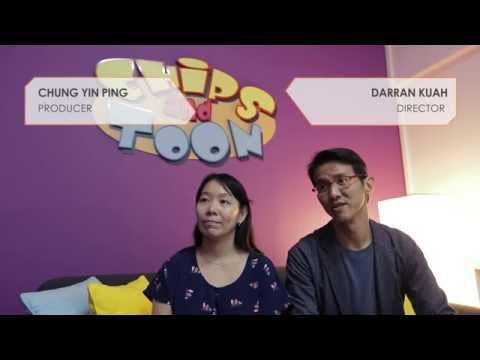 That Fat Cat Ate Dad's Hat!
Vanessa Ng, Author. Darran Kuah, Animator.
Synopsis:
In Vanessa Ng's story, the protagonist is a cat that has lived out all its nine lives. With a cheerful title, one might expect the story to be a charming tale on the mysterious life of felines, yet the story uses this quality of cats to discuss issues of abuse and death from the cat's point of view. Drawing on the idiom that a cat has nine lives, the animators explored this idea through the use visual styles. The Cat is a constant in the film, however it is visually different in each chapter of its nine lives. In this, the animators created nine different identities for The Cat, distinguishing its nine fates and personalities.
See you next week with 3 more interviews!
Tickets will be available from GV starting 20 August.