by Michèle Adriaens, 25 Sep 2014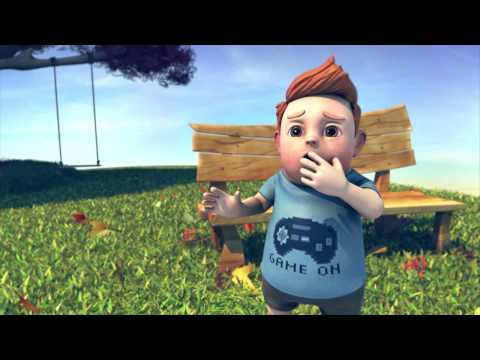 Honestly, I don't give two hoots about gaming. Probably because I grew up in a Mysteria kind of Garden, a world where you roam around in packs with other kids doing fun and (mostly) forbidden things (trust me, you don't want to know).
Released yesterday for your eyeballing pleasure is Mysteria Garden, the story of a die-hard gamer who steps into a whimsical garden where he meets the mini me …
"In the world of this boy, only one thing mattered – his game console. He couldn't care less, even if the real world swallowed him whole. As long as he has his precious game console. The day comes when he will make a friend – a real friend. When he gets dropped off at a garden called Mysteria. And there he learnt about more than what he could get from his game console, a real friend. A real friend with a story left untold …​"
The animated film is the Final Year project of five Nanyang Polytechnic students  made up of Justin Lee, Remus Low, Ivan Yeo, Aflred Ng and Sathees Kumar, and took three months to complete. Lovely stuff!