by Culturepush, 21 Jul 2014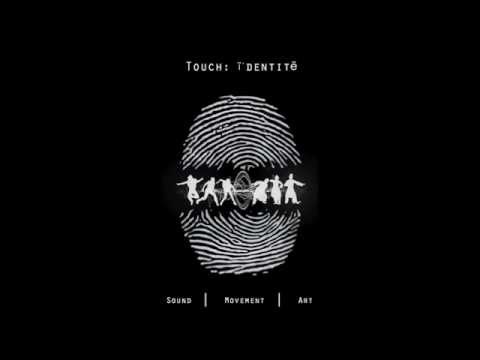 (from the press release)
Touch: īˈdentitē is an official collaboration between James Lye, Amin Farid and Fasihah Latiff that aims to explore indepth the relationship between movement and sound. This multidisciplinary production will be presented in a unique fashion through a combination of interactive installations, live performances and post-show talk.
The exploration of movement and sound will be demonstrated by fusing sonic arts with street and traditional Malay dance forms. The production offers an effective blend of experimental music technology with performing arts by empowering dancers with the ability to control and be at the helm for both movement and sound.
Throughout the entire duration of the 3 day production, fixed installations of electronics and gadgets used for the production will be up and placed around the venue for all visitors to interact and engage with. This allows all visitors to have a first-hand association of what the dancers are experiencing, by creating a personal sonic tapestry when engaging with the various technologies presented.
The performance segment of the production, which occurs twice daily, consists of three separate works each lasting approximately 10 minutes. The first work which integrates sonic arts with traditional Malay dance uses sensors attached to dancers, translating movement into an entirely independent sonic tapestry generated by manipulating sounds of traditional Malay instruments such as the rebana, biola, and accordion. In brief, the semiological context aims to present the theme of having a desire to stay connected to one's roots despite the blurred identity fostered by a rapidly progressing society.
The second work which is designed to succeed the former with the theme of "state of exploration" fuses sonic arts with street dance by using concepts of radio sound transmission and electrical contact controlled by a group of three dancers. Electronic and heavily synthesised sounds will be the primary musical source used, therefore reflecting the aesthetics of the street dance art form.
The final work is a thematic development of the production which drives home the message of "self-discovery", realised through the transition of the preceding thematic phases. This finale piece attempts to juxtapose and hybridise traditional Malay dance with street dance whilst encompassing it with sonic arts. Three pairs of dancers, each consisting of a traditional Malay dancer and street dancer, will face their counterparts. Separated by a piece of glass or clear plastic, which symbolises a mirror, their various intensity and strokes on the "mirror" surface will trigger an assortment of musical and sonic elements, which are both traditionally influenced and electronically generated.
A post-show talk will commence upon the completion of the performance segment. A facilitator approach is used to conduct and direct the talk, with the occasional appearance of prominent Singapore artists and practitioners as guest facilitators.
Show Dates
Performance & Post-Show Talk
25 July, 7:30pm – 26 July, 1:00pm and 7:30pm – 27 July 1:00pm and 7:30pm
Interactive Installation
25 July, 1:00pm to 10:00pm – 26 July, 10:00am to 10:00pm – 27 July, 10:00am to 10:00pm
Venue: Aliwal Arts Centre (Multi-Purpose Studio)