by Michèle Adriaens, 31 Oct 2011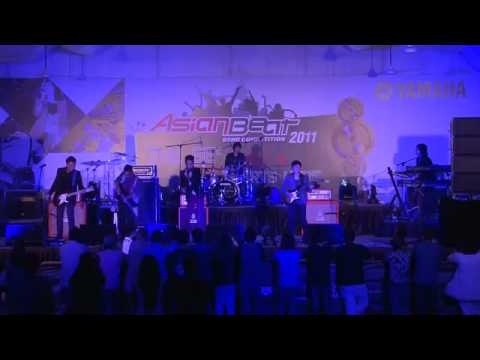 Catalogue V are probably fresh on your mind after they emerged as champions at the Yamaha Asian Beat 2011 competition with the track, "Mighty Night", penned by the enigmatic, Razil Razil Razil.
At the recent edition held at *scape, the band won the rights to represent Singapore in the Asia Grand Finals in Seoul, South Korea on 13 November. They will be up against 11 other bands from various countries such as Thailand, Indonesia, Mongolia, Hong Kong, Mainland China, Taiwan, South Korea, Mexico, India and Brazil.
They also bagged the Best Keyboardist Award for Rave Zulo and the Best Vocalist Award for Razil Razil Razil. This is Razil Razil Razil"s second award as the Best Vocalist, having won the same title back in 2009.
All in their 20s, this all-original six pack, termed their own unique brand of music as "Skitzo-Rock". With a fusion of genres ranging from rock to funk and even acid jazz, Razil Razil Razil (lead singer), Matt Raham (drummer), Alfredo Lucius (guitars), Mal Mikhal (bass), Hans Ibrahim (guitars) and Rave Zulo (keyboards), came out of nowhere, but with a common groove.
All hands are on deck with Catalogue V as every track is self-produced and funded. Collaborations with Red Rat Radical Production are also underway to have their songs recorded.
PS: Catalogue V also donated a track to the Sound Out Against Sex-Trafficking Campaign.  All donated tracks are part of a CD Compilation which is available for streaming and download.